BOGO Kits Sale: June 1-30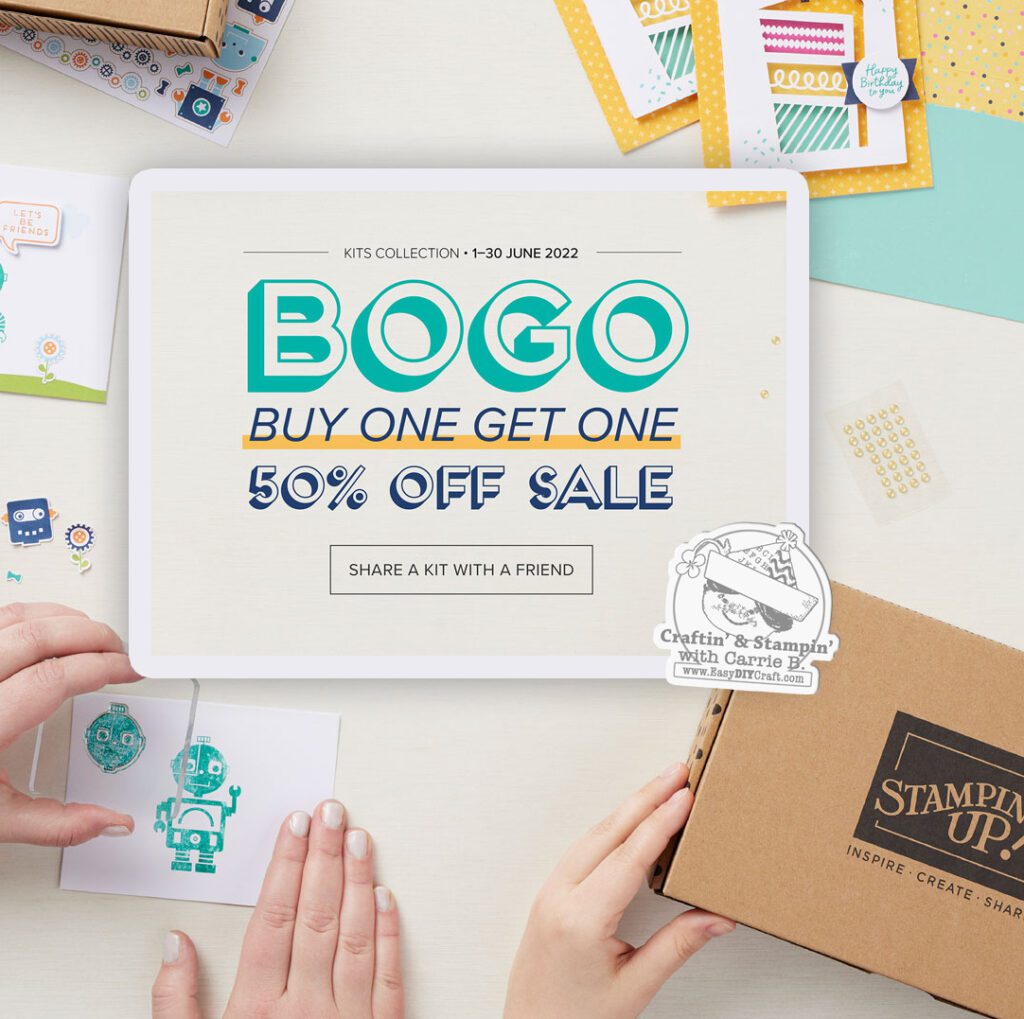 Stampin' Up is having a buy one, get one 50% off promotion on their Kits Collection. Shop all the kits by clicking here.
The Fine Print
1. Sale runs through 1–30 June 2022.
2. All kits in the Kits Collection by Stampin' Up! qualify for this sale.
3. Kit selection is based on availability.
4. You will need at least two kits in your cart for the discount to automatically apply at checkout.
5. There are no order limits on this promotion.
My Favorite Kits