What's The Difference?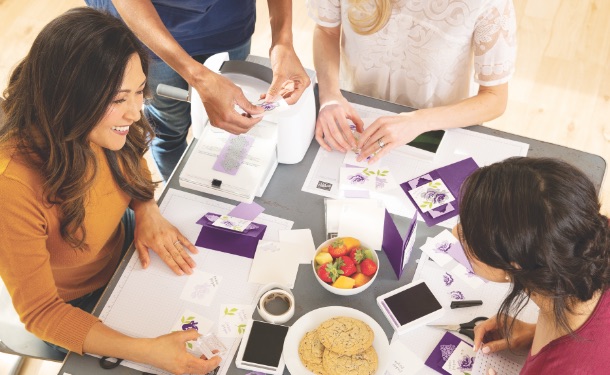 According to my own definition: a class is like a workshop. Maybe there's a holiday or occasion you want to celebrate or theme you have in mind. I will prepare all the products to try out (did you see something in the catalog you're interested in? Let me know!) and we will figure out a price for each person to get the supplies ordered and prepared before the event. I help with social media advertising as well which may be for Facebook, Instagram and Youtube. Maybe you need a venue? I may be able to arrange that. It just depends.
A Party is more freeform. Maybe I bring along my choice of a kit for each person and the catalog ordering is more emphasized so you can earn hostess points toward Stampin' Up products. If your goal is to earn rewards this option might be a better fit for you. Where will we be meeting? often this is the more traditional in-home option people are familiar with. I do most of the decision making on what the event schedule looks like and you prepare the place where the party will be held. Together we make it fun!
Either way, I may bring along catalogs and cash-and-carry supplies to my events. Maybe a game prize or two. The details are up to you. What are your expectations? Let's talk.