Rare Add-On Die Set Opportunity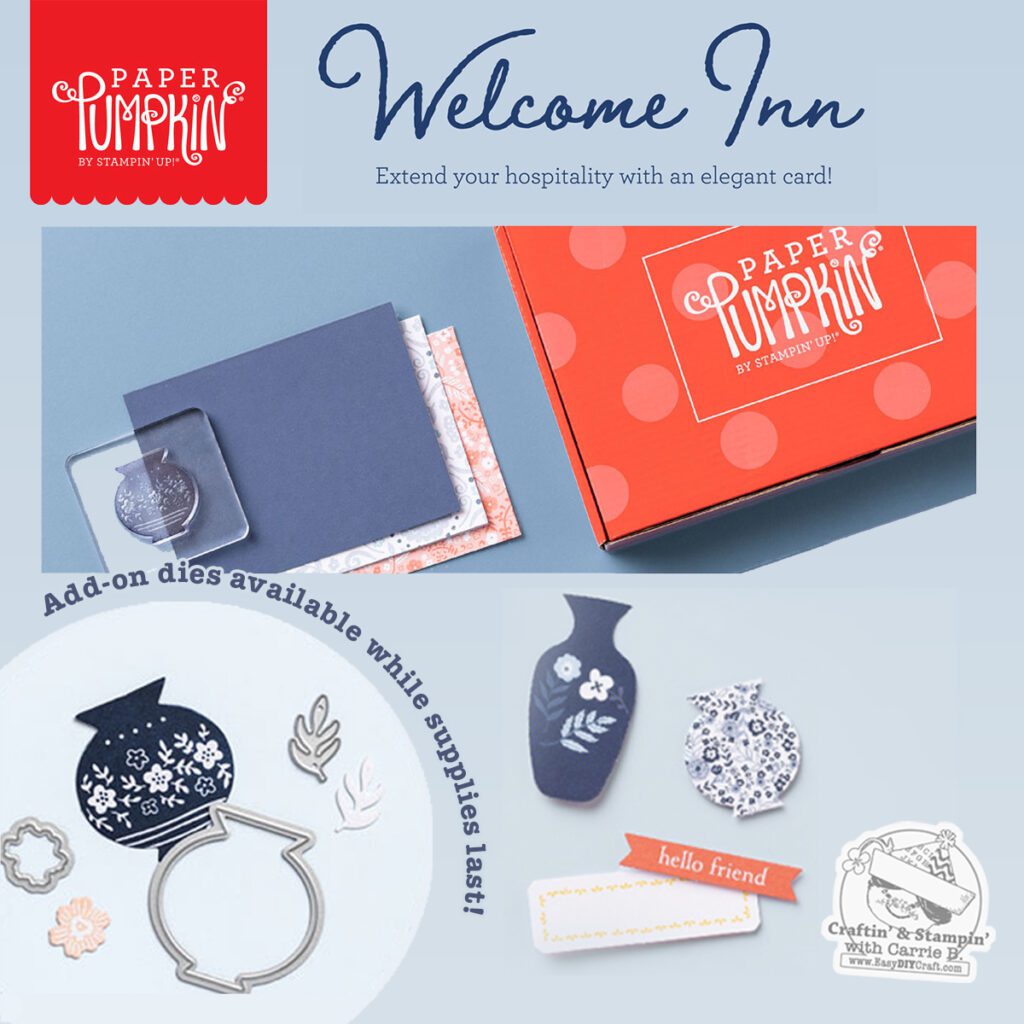 The 'Welcome Inn' themed subscription craft box being offered this month is like a set of ginger jars. Calico patterned cards meet mediterranean colors for a fun summery project. These cards would be great for inviting a guest over, attaching to housewarming gift, thank you cards for Real Estate agents and other hospitality events.
Your chance to grab a limited edition Die Set add-on is very limited! The March Paper Pumpkin had a rare die add-on that sold out in record time. Don't miss this opportunity to grab this one!
While you're at it: the 2023-2024 Stampin' Up catalog features the Countryside Inn Suite that coordinates perfectly with this kit.
Don't hesitate if you love this kit, order it asap as it is sure to be a favorite.
🫖 VIEW COORDINATING SUPPLIES INCLUDING ADD-ON HERE: https://s.tamp.in/QZAjTd