HOW TO ORDER AND START EARNING SHOPPER REWARDS
Welcome to my new shopper rewards program. Now, when you shop with me you will be able to earn reward points as a way for me to say thank you for your loyalty. My shopping reward program is based off a system developed by my team's leader Sharon Armstrong. I am excited to rollout my very own Host Code Rewards Program shopper tracker. My offer is only good when you shop with me. Here is how you can start earning a shopping reward by tracking your qualifying purchases.
HOW TO SHOP MY STAMPIN' UP WEB PORTAL
Sign into Your Online Account – if you need to create an account please register here in the upper right of my store.
Add your products to the cart, then go to your cart.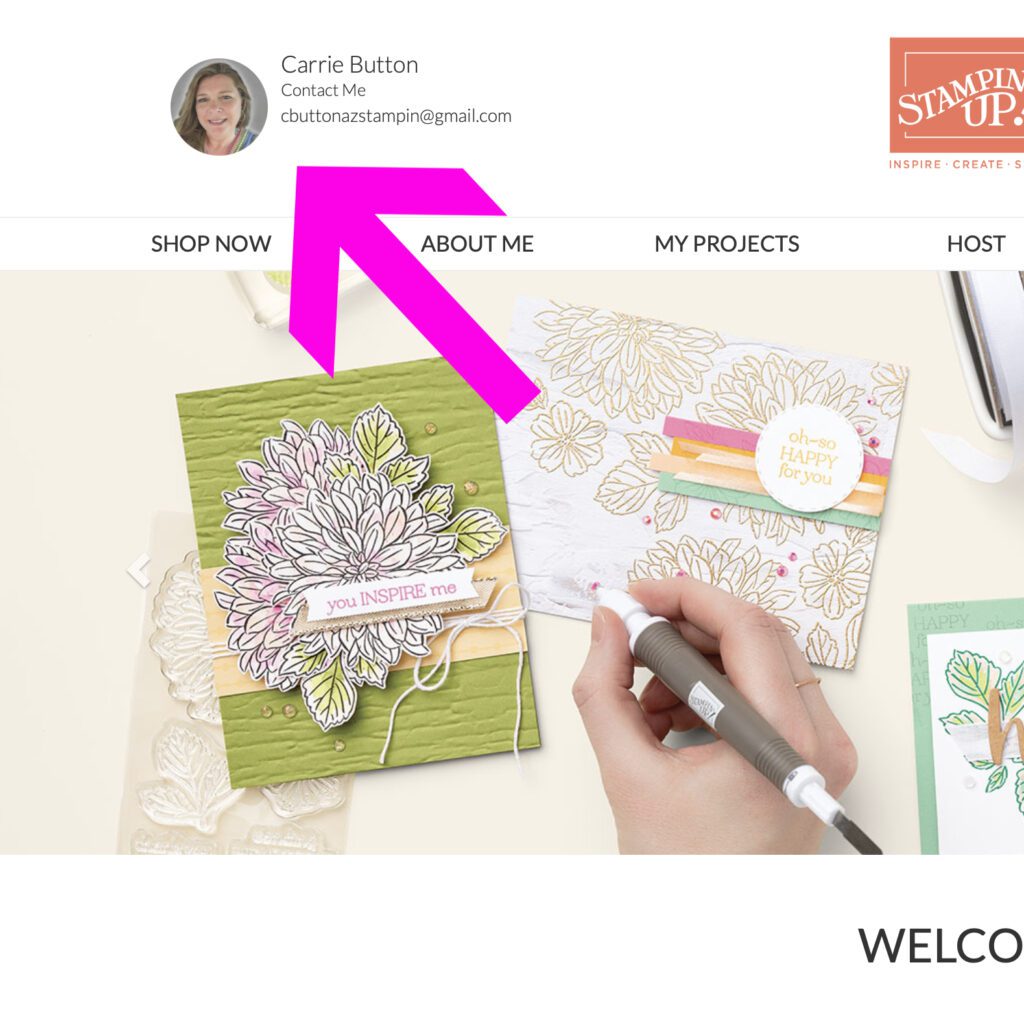 Remember–if your order is over $150–DO NOT USE THE HOST CODE. You earn a host reward on that order through Stampin' Up. But still fill out the form with your order information and I will still give you credit for 30 points!
When you check-out: make sure you check the box that says You Do Want To Receive Marketing Information – otherwise I cannot see your information for your rewards confirmation.
HOW TO TRACK QUALIFYING SHOPPING REWARD PROGRAM PURCHASES
After you place your qualifying order with me, print a copy of my shopping reward program form and fill it out completely. If you have questions please contact me here.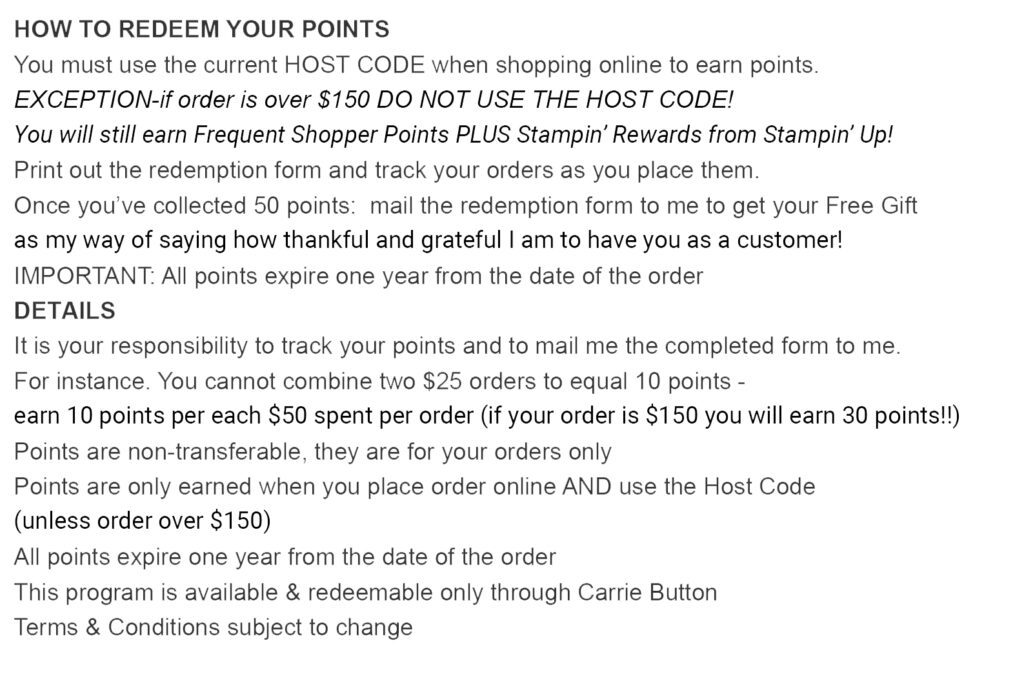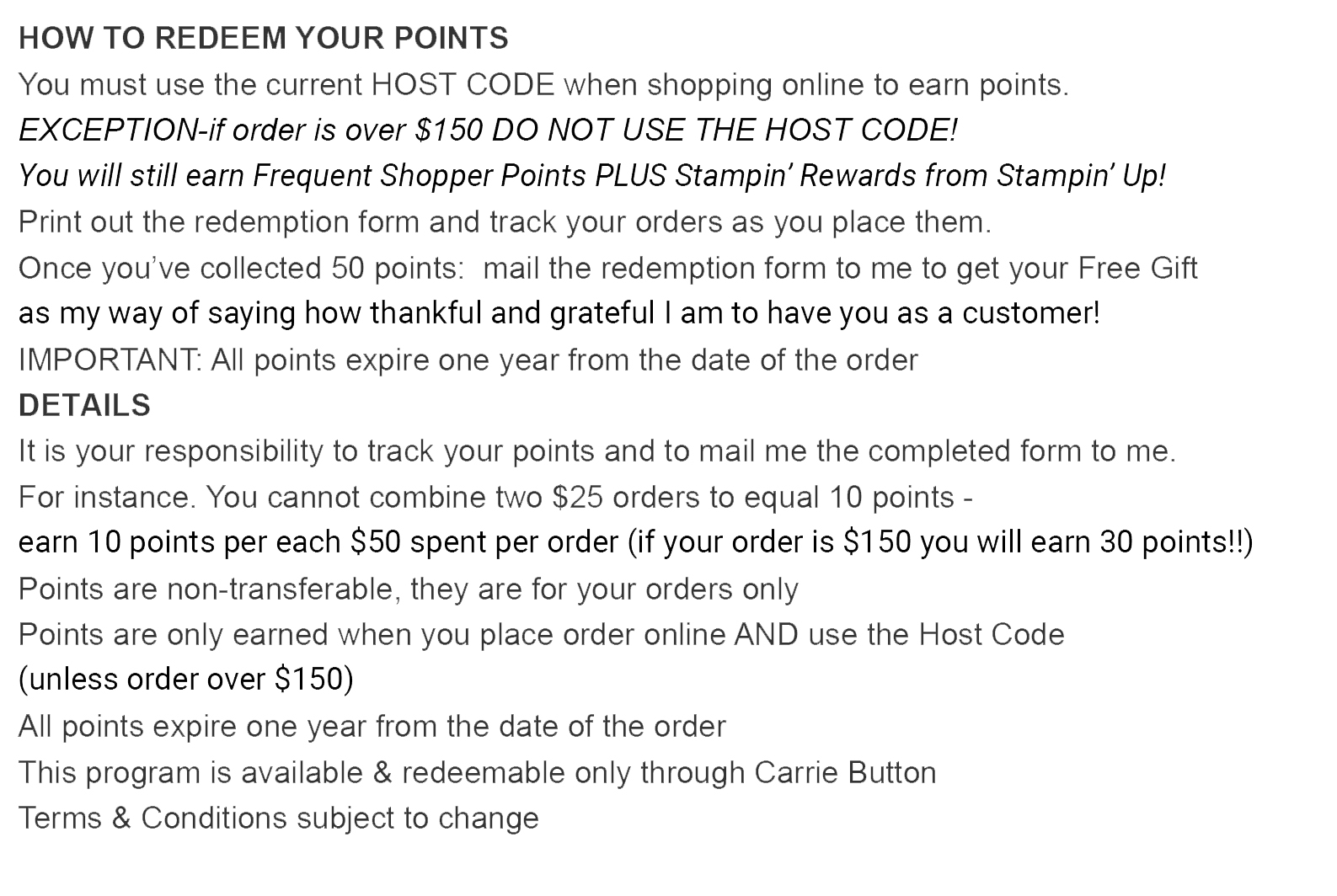 Hi, I'm Carrie B. and in addition to having a family and running a business I create art all the time. Check out the projects I create here.