Available to the Public May 2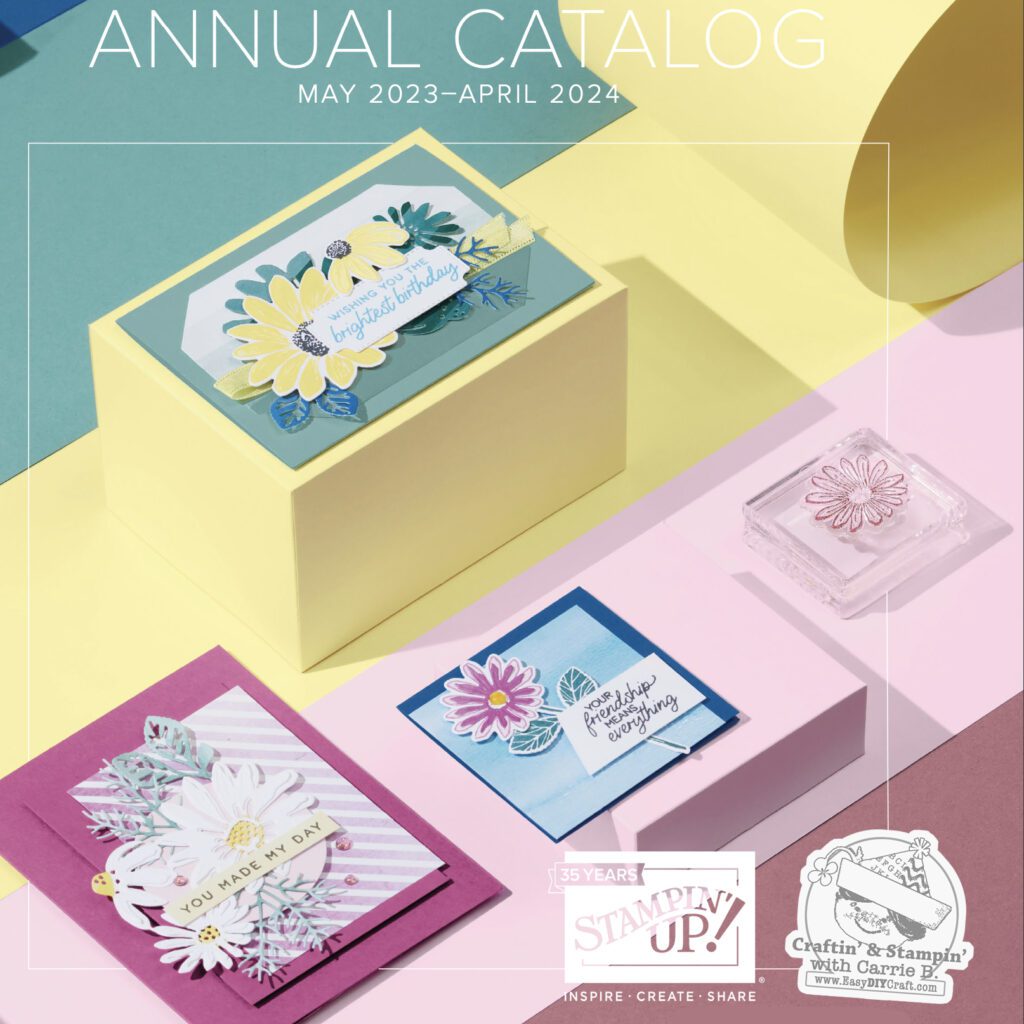 Great news to Stampin' Up fans: the new annual catalog is available May 2, 2023. There are 12 new suites of products and 30 new products along with some returning favorites.
Highlights
New In Color Collection 2023-2025
Color Refresh – Core color families are changing & rearranging.
Some retired colors means some previous colors that were retired in years past are returning to the scene along with new colors.
How To Early Preview & Pre-order Before May 2
Stampin' Up Demonstrators are able to view the new catalog now. They can also purchase a limited set of products now before the general public. If you can't wait to see the new collection, you could join my team today and start shopping as a Demonstrator. Click the button below to be taken to the sign-up page.
First Time Demonstrators Shopping List
If I had to suggest some items to a new Demonstrator to consider purchasing with their $125 for $99 start-up special during this pre-order period, my Top 10 List would definitely be:
These are just my suggestions. New sign-ups receive marketing materials like catalogs and sales sheets, so definitely don't worry about those first thing. You can also print many of those from the Demonstrator Planning Place if needed. Concentrate on playing with the new products and learning about them. This will serve you well and help you move onto the next step of deciding if you will continue as a a Business or a Hobby Demonstrator that shops for themselves and earns perks.
Still have questions? I serve the Sahuarita/ Green Valley/Tucson, AZ area and a happy to help however I am able. Reach out using the button below.