$155 Worth of Products for $99 PLUS FREE SHIPPING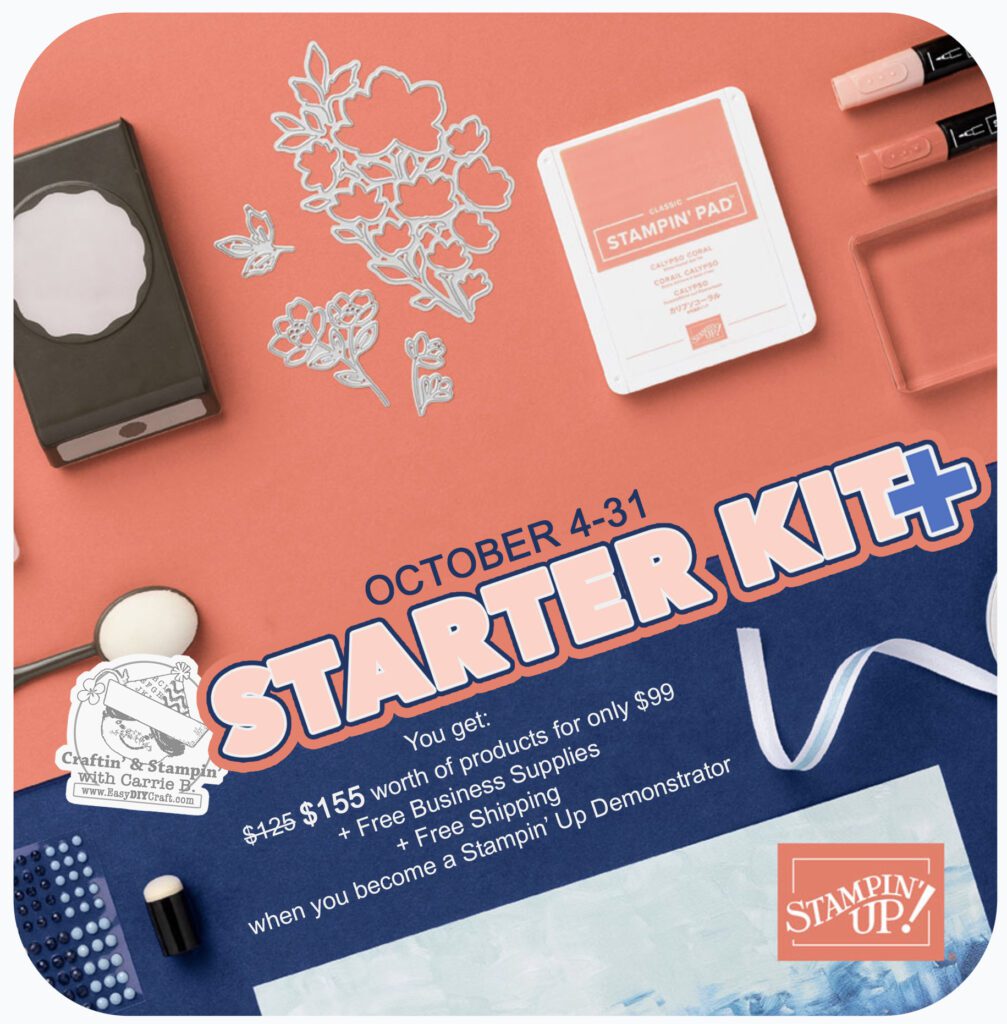 Have you had your eye on a list of Stampin' Up Supplies for your stash but have been waiting for the right time to order? Wait no more. Especially if your list is more than $99becoming a Demonstrator during October 4-31, 2022 is a good idea because you can shop for $155 and only pay $99 plus sales tax...you get FREE SHIPPING too! 
Give being a Demonstrator a try and if it's not for you that's ok. You can still shop with me.
Why might you join under me? You would be on my Team and I will always give you the best information for crafting as well as how to find answers for all of your Stampin' Up questions.
Why Not? 
Why not save $56 on product and shipping costs on $99? 
Why not save 20% every time you place an order for your stamps, paper and inks?