How To Use The Tree Rings Hybrid Embossing Folder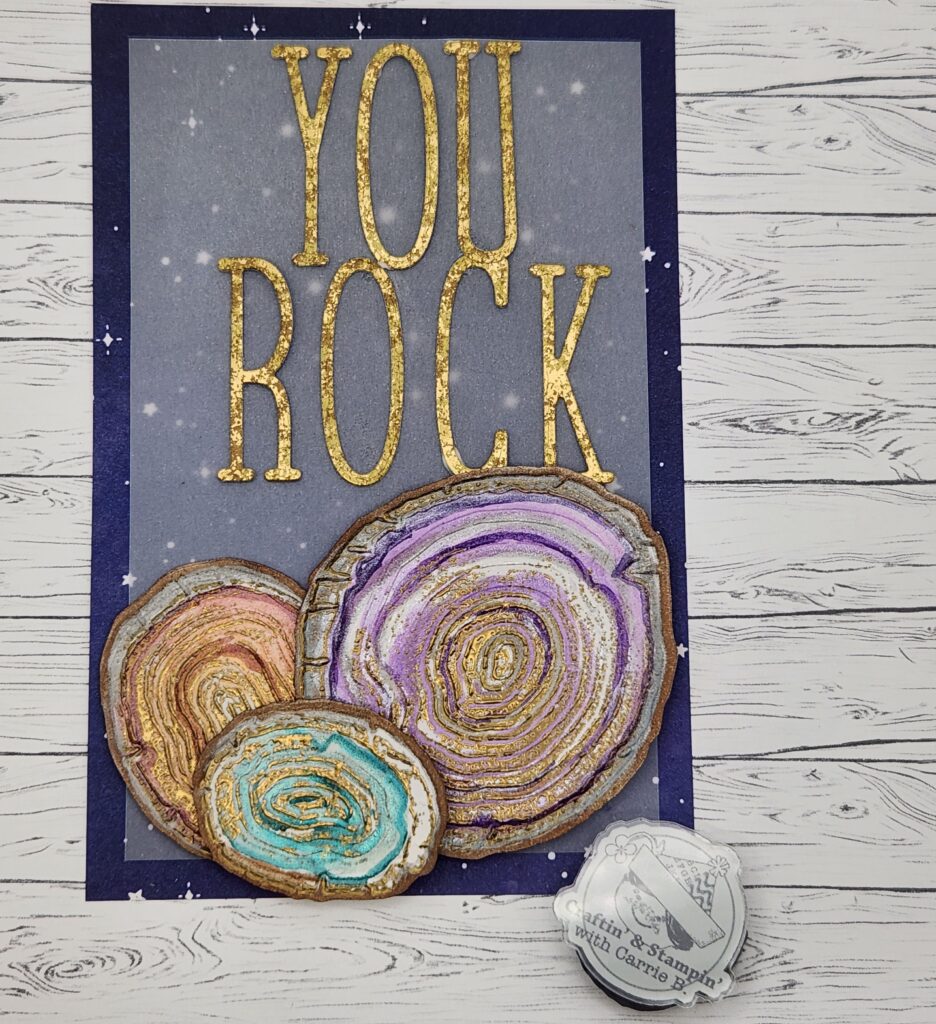 If you're like me you need ideas for how to use some of your seasonal products outside the season they're marketed to be used for. Lots of times I don't buy Christmas or autumn supplies due to the lack of variation on use. But if you use your imagination, sometimes you can score a win. This card design uses an autumnal woodland art supply: the Tree Rings Embossing Folder from Stampin' Up.
This 4″ x 6″ card design is a modern twist that is perfect for everyone: rockhounds, teachers and crystal lovers of all ages. I paired this design with the Enjoy the Adventure Designer Series Paper from Stampin' Up as well.
I made a list of easily shoppable supplies on my Stampin' Up project page here: https://s.tamp.in/r6wjP8
Video Tutorial Out Now
If you make this card I hope you will tag me so I can see your work! I know there are endless possibilities for embellishing this design and you shouldn't limit yourself to my design idea. Add glitter, gems and sequins for more sparkles!