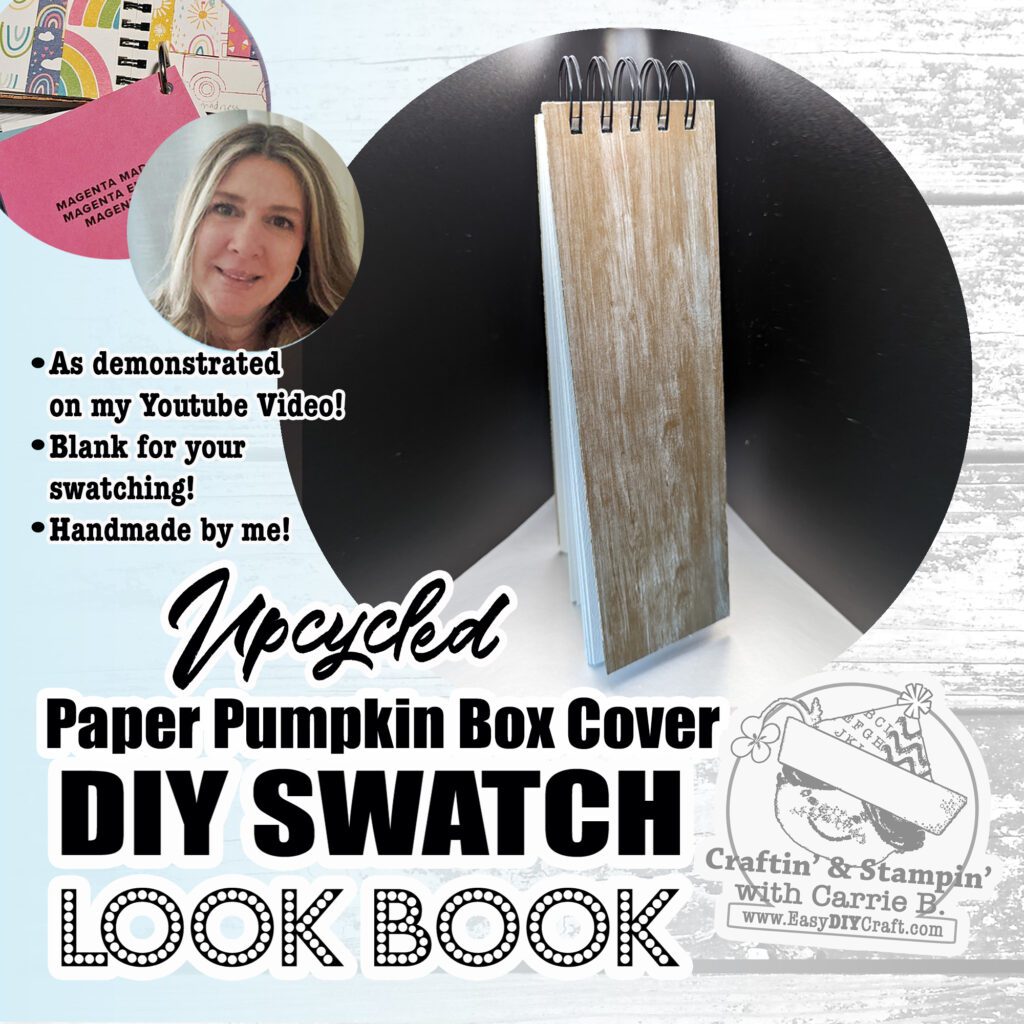 Now available in my Etsy store: Upcycled Swatch Look Books filled with 27 blank watercolor pages for you to create a handy reference tool for your business and hobby. The cover is an up cycled Paper Pumpkin box and there's a sturdy chipboard backing all spiral-bound by me personally.
It's a handy tool for any new Demonstrator or established sales person who travels prepared. I use mine to C.A.S.E. (Copy & Share Everything) looks from the catalogs, test new products like ink colors and stamps plus catalog the limited edition Stampin' Up Designer Series Papers I have in my stash. I also like to decorate the front panel with the most current supplies I've ordered to demonstrate.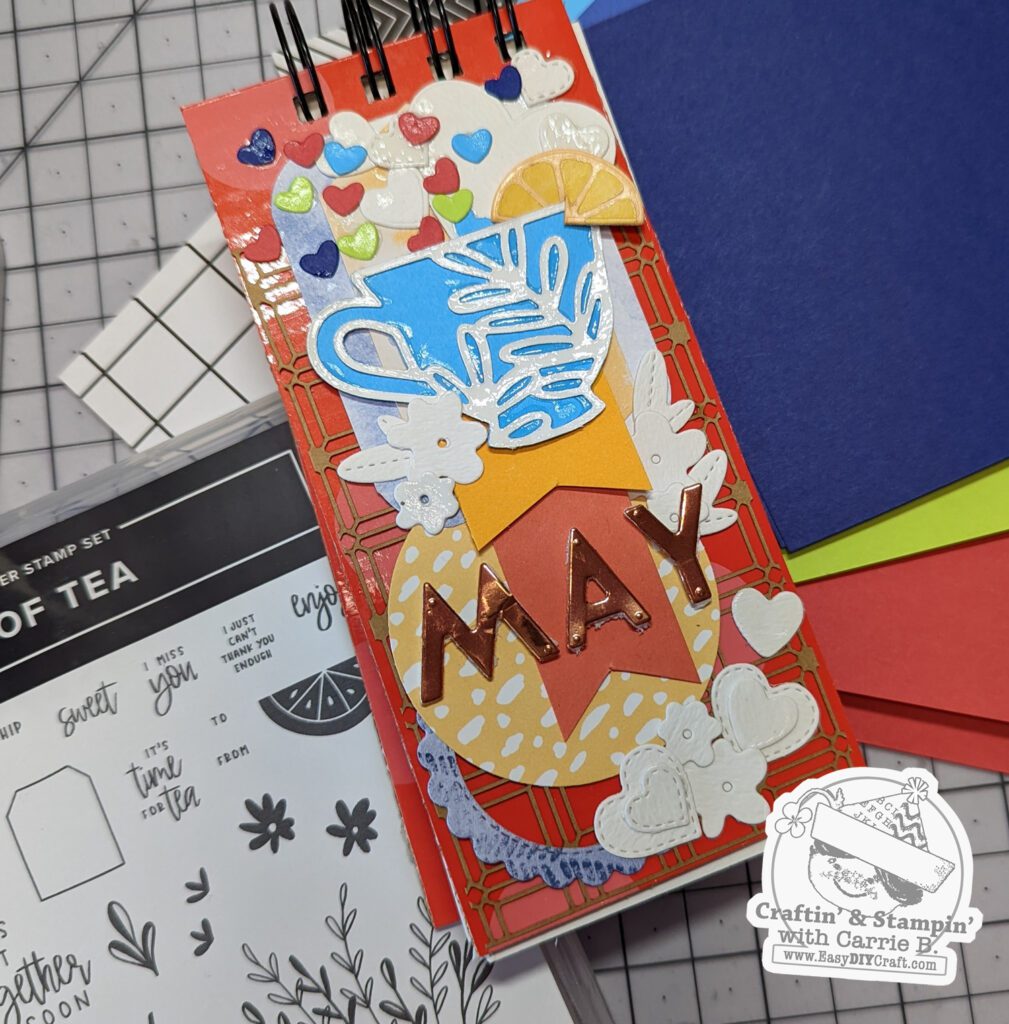 Maybe It's Easier to Show You?
I demonstrated my technique for making a Swatch Look Book in my recent Youtube video.
Don't Miss Out – All Swatch Look Books Are One-of-a-Kind
Each Look Book is made from an up cycled Paper Pumpkin box. Each design is unique and each listing is one-of-a-kind. If you see one you like don't wait!