Need a DIY card design from a group? I've got the solution! An 80s Style Foldout Autograph Card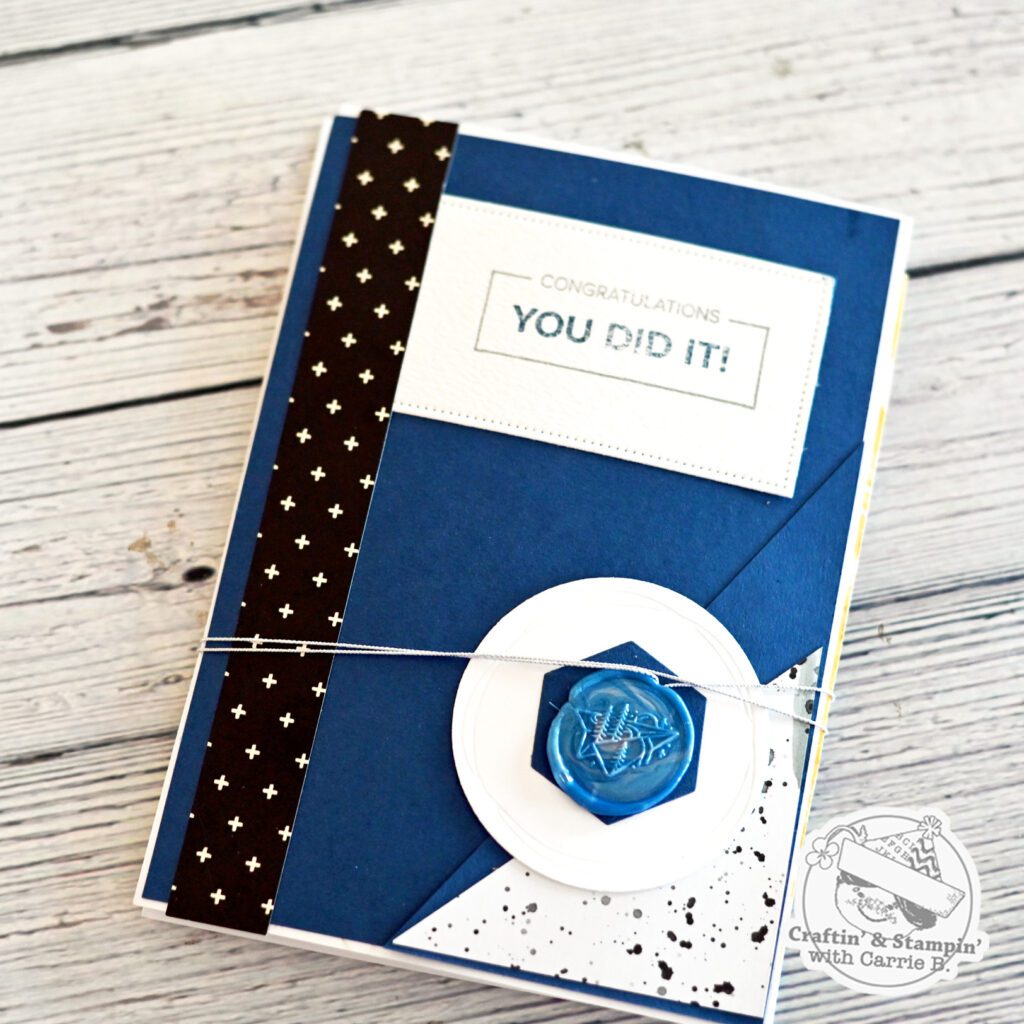 An 80s Style Foldout Autograph Card is a perfect way to accommodate a lot of signatures from friends, family and well-wishers. This book design is easy and fun to decorate in any style. The eighties style of shapes and grids in bright colors is Memphis Style.
Shop For The Supplies For The 80s Style Foldout Autograph Card
I made a shopping list with all the products I used to make this An 80s Style Foldout Autograph Card on my Stampin' Up portal under My Projects. (Or try a feminine version of his card. too). The list of supplies Featured in Today's Demonstration on how to make an autograph card in the 80s style:
1. Dies:
2. Cardstock
Winter White
Night of Navy (Neutral Collection)
Mango Madness (Brights Collection)
Black
3. DSP:
Abstract Beauty – Mini Catalog Winter 2022
Daffodil Days – Sale-a-Bration Winter 2022
Simply Marbleous – Sale A-Bration Winter 2022
Sunshine & Raibows – Sale-A-Bration Winter 2022
Peaceful Prints – Retired Sale-A-Bration Fall 2021 (this paper was marketed as a Christmas Selection but I have found a lot of alternative uses for it. Never get fooled into thinking holiday selections can't be repurposed because THEY CAN!)
4. Stampin' Inks:
Real Red or Cherry Cobbler
Misty Moonlight or Night of Navy
Bumblebee or Daffodil
Smoky Slate
5. Stamps:
Driving By (Sale A Bration Winter 2021)
Textures & Frames (Sale-A-Bration 2021- retired)
Wildcats (Annual Catalog – retired),
Let's Celebrate Together (Demonstrator Supply)
Paper Pumpkin Acrylic Blocks (Demonstrator Supply)
6. Paper Trimmer/Scorer
7. Adhesives: Glue Dots
8. Optional embellishments: Elastic cord, Wax Seal
Assembly Video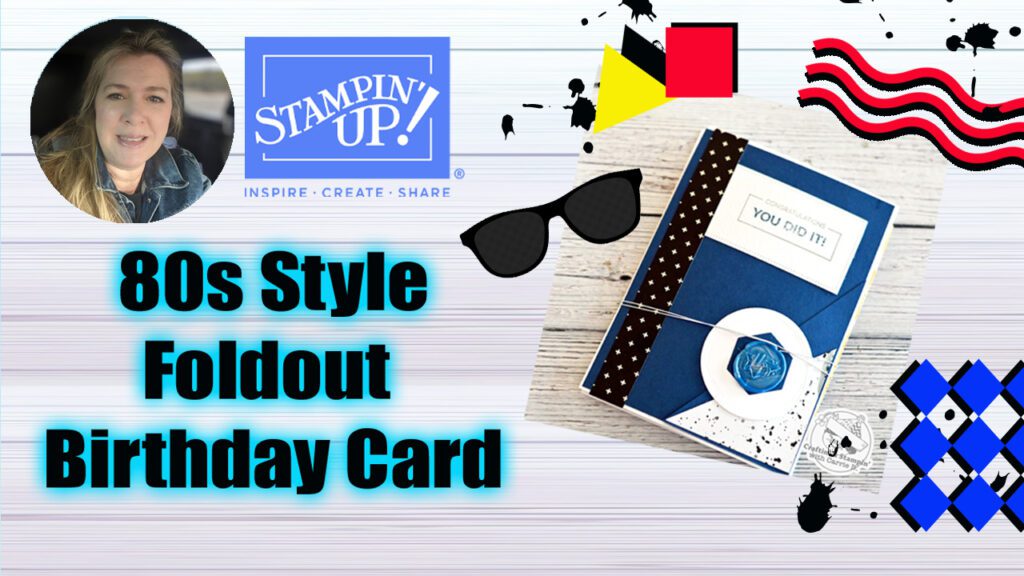 Color Wheels
Choosing a palette for An 80s Style Foldout Autograph Card is easy to do. Simply look at a color wheel for complimentary colors. Those are colors that are in groups of three on the color wheel. Start by looking at Red, Blue and Yellow on a color wheel to see where they're located. By mixing these three basic colors all the rest of the colors in the spectrum are made. Here are a few resources for exploring complimentary palettes:
What I love about Stampin' Up is that all of their products are coordinated to match and they give a list of their coordinating colors to help the buyer choose the best accessories, paper and inks. It can be really overwhelming. As a result, it's obvious to see why I choose to work with these products to do classes and workshops!
While I'm working on designing projects am swatching my ideas! My Swatch Look Book available for purchase now:https://www.etsy.com/shop/CraftinwithCarrieB