Hi! I'm Carrie B.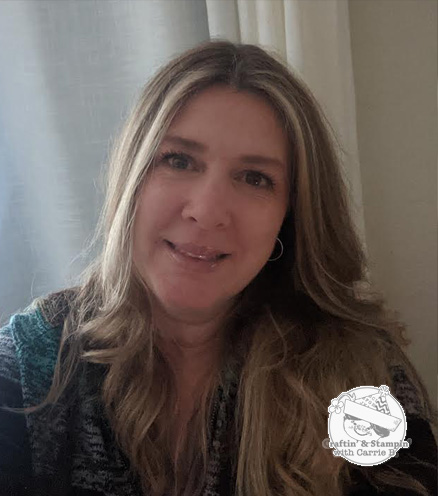 I am a married mother of three. We have three dogs, a cat and a bunch of chickens. Our chickens give us fresh eggs daily. Our rural community in Arizona enjoys very hot summers with monsoon rains and the occasional snow during winter. We are surrounded by birds, wildlife and cacti that people come from all over the world to celebrate.
I found Stampin' Up in 2021 via my Team Leader Sharon's Youtube channel. I had become a member of the Green Valley Alano Club and, as a way to start fundraising for it, we started a bookstore. Not long before stumbling across Sharon, I began a craft class and card making program at the club to help bring lessons to the members with a "Make 1 Take 1 Card Kit" program. After struggling to coordinate the packets with various products I got from hobby stores it wasn't hard for me to commit to becoming a Demonstrator. Stampin' Up was perfect for me because all of the products were pre-coordinated and I was sure anyone who caught the card-crafting bug like I had would be able to follow-up on their own if they wanted with the great customer service, high quality products and community Stampin' Up could provide.
Luckily, my customers continue to stick with me and are a joy for me to help where I can. I learn so much from the Green Valley Alano Club's community and I continue to try to give back to them, too.
Stampin' Up has given me a new perspective of art and the possibilities for therapeutic recreation that feeds the mind and soul. I am so relieved to have found them and hope I can inspire you to start your journey with Stampin' Up like I have.