How Do I know Which One To Use?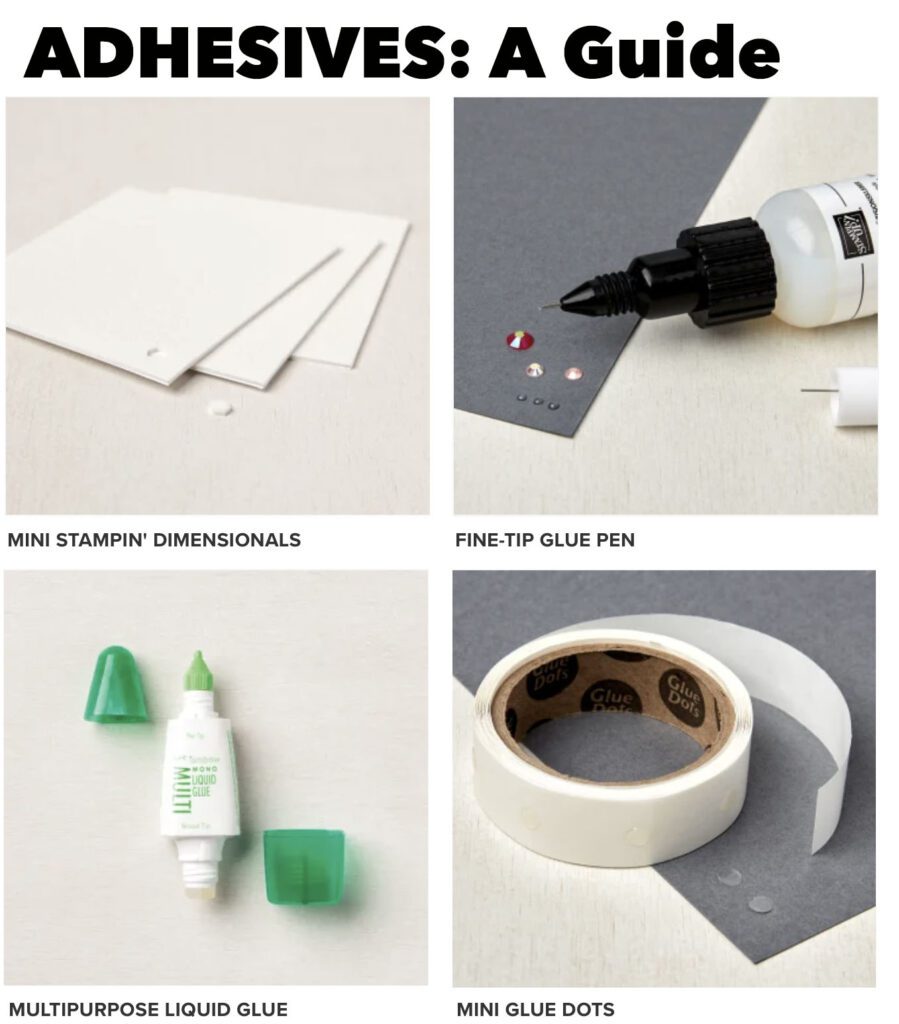 With so many options for adhesives available, how do you know where to start? If you're new to crafting then maybe plain white glue is your first choice. While it's a fine place to start there are many more sophisticated options for a variety of applications.
A simple search for 'Adhesives' when shopping on Stampin' Up's website produces many results. Here I will cover four of my favorite options and why I use them
Tombow Liquid Glue
Tombow Liquid Glue is a thick, white glue that dries clear. It's probably the first choice of most new shoppers. It has a dual-ended applicator )one for fine-tip and the other for spreading on larger areas). Controlling this glue is easy because we've all been conditioned to use white glue in school (and maybe into our early crafting endeavors). I use this glue often in my crafts and projects that I feature on my Youtube channel and I recommend it often.
TIP – Tombow liquid glue has a high moisture content and if you use too much it can cause paper rippling that is visible on a card front(not to mention increasing dry time). If you accidentally use too much, simply tear a small corner scrap of paper and use it like a butter knife to spread the Tombow and remove excess glue. Always use a silicone craft sheet with Tombow to limit messes on your work area.
Mini Stampin' Dimensionals
Mini Stampin' Dimensionals (and their full-sized counterparts Stampin' Dimensionals)are foam hexagons that give your card components a lift. I use these a lot with hand-colored and cut pieces (like the cardigans in my Sweater Weather card design). They're about 1/8″ thick and so they don't interfere with inserting a card into an envelope.
TIP – Adding dimension to a card may increase the thickness and cost when mailing via USPS. Always plan on using a padded envelope and a little extra postage when mailing card designs that you have used Stampin' Dimensionals on.
Glue Dots
Glue Dots are perfect for precision applications. In my Sweater Weather card tutorial on Youtube I used Glue Dots to adhere the words to the card front. I hid the dots behind the letters after the letters were applied to window film (a.k.a. acetate sheets)
TIP: Glue dots work best when applied with a tool like the needle attachment on a Take Your Pick Tool.
Fine-Tip Glue Pen
Fine-Tip Glue Pen is a bottle of magic! I really love this epoxy-like, free-flowing glue. To call it glue really doesn't even do it justice. I use it to attach embellishments like sequins and make thick coatings on die cuts. In my Blingy Christmas Card video I used it to make a gem encrusted snowman. It's strong enough to hold flat-backed buttons and rhinestones. The moisture content seems high, but when it dries it takes on a rubbery characteristic that gives die cut paper and hand-colored elements a smooth, slightly raised appearance. I often use my fingers to spread it around, but it's just as happy being brushed or dropped into tiny globules with the fine-tip applicator the bottle comes pre-loaded with.
TIP: When closing your bottle of fine-tip glue be sure the needle in the cap makes it's way back down the tiny tube of the applicator so it doesn't dry with a gummy crust over it.
Beyond The Four
In summation, these four are a mere sampling of the adhesives available to you. Double-sided tape, foam strips and heat and stick powder are still there to explore. As long as you continue to experiment with what works for you, the perfect solution will become apparent quickly. Don't stop trying out new tools to expand your repertoire and watch as you get better and better at your craft!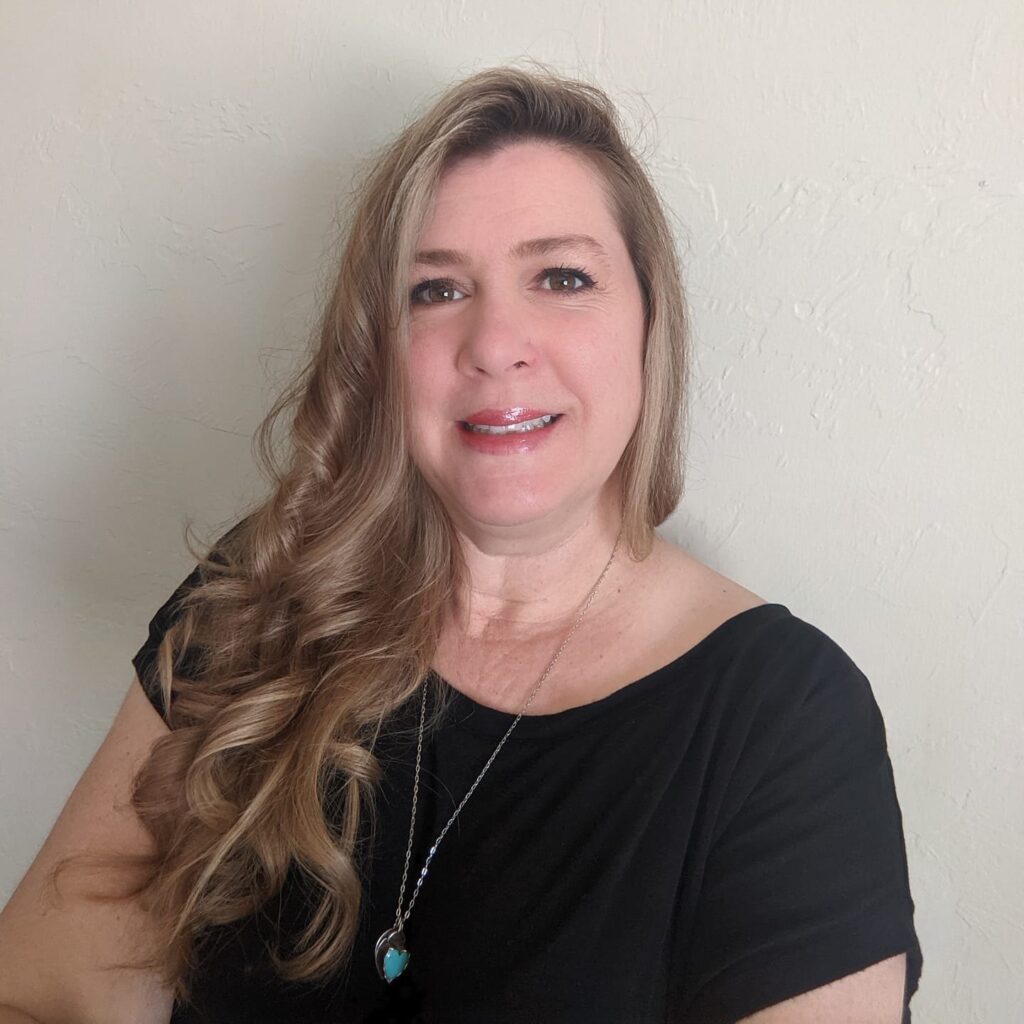 I'm Carrie B., a Stampin' Up Demonstrator serving the areas of Green Valley, Sahuarita & Tucson, AZ. I love crafting. I hope you will subscribe to my monthly newsletter to receive news on my current projects, Stampin' Up updates and a free project printable direct to your inbox!