Stampin' Up's Latest and Greatest Suite
When the latest Mini Catalog came out, there was a suite that caught my eye: the Rain or Shine Suite Collection. I earmarked the page for later. But then, the February 2023 Paper Pumpkin 'Sunshine & Smiles' was announced and the wheels came off the wagon! The subscription box would coordinate with the Rain or Shine Bundle and it had an optional set add-on set of dies special for the kit. It was then I decided to purchase both sets. Below are some of the designs I came up with.
Rain Or Shine Card Layouts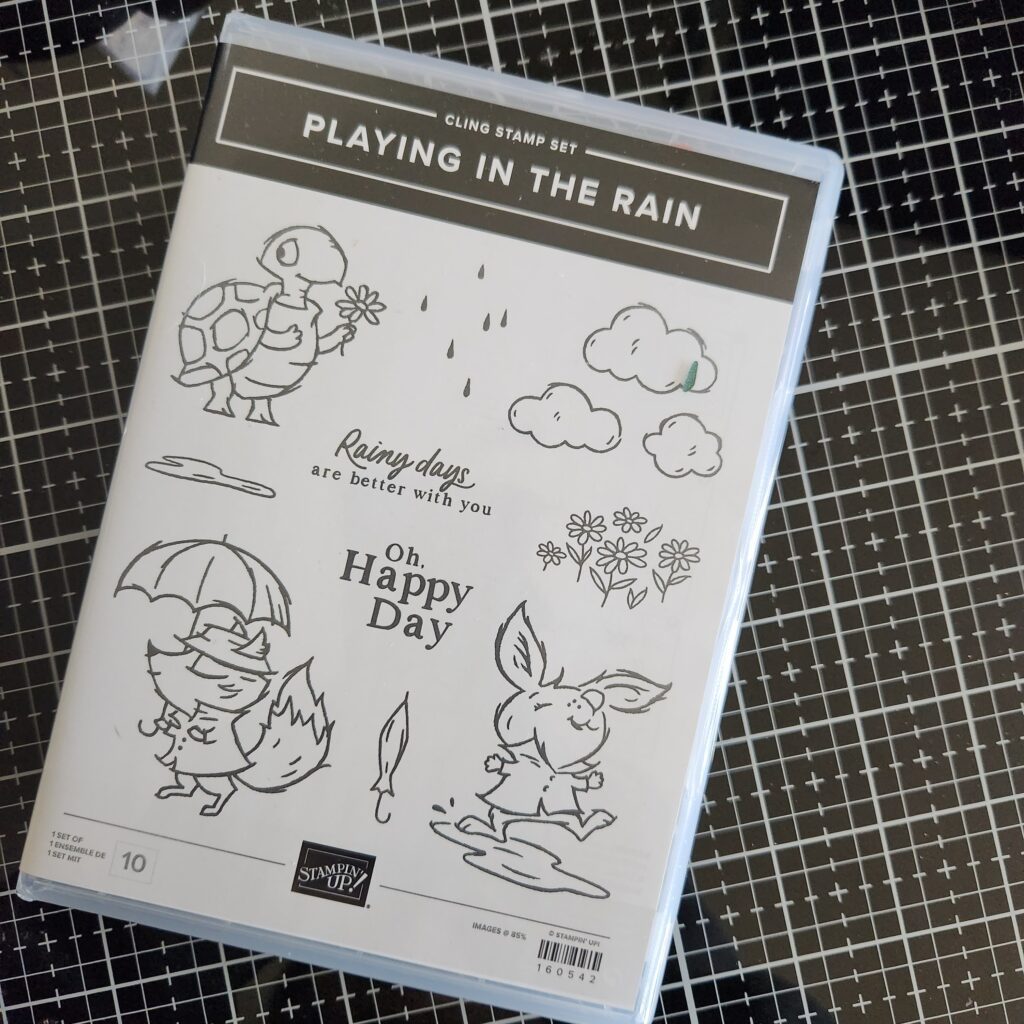 Recipes For Success
I received my Rain or Shine bundle first and wasn't instantly inspired by it. I set it out for a few days before I started stamping the images for coloring. But, once I got started the ideas just would not abate! I have been having a great time mixing this set with the Enjoy The Adventures Memories and More Card Pack and playing around with a lot of different layouts. The Rain or Shine DSP for this set is really deluxe with shimmery accents on the water droplets of rain and umbrellas. It's so fun to use because the paper is so cute.
For my cards, I stamped my images on white and crumb cake cardstock with Memento ink before coloring. I bought a uninked Stampin' Spot and added refill Memento to it. Memento is water based and works well with the alcohol markers. It also shows through Prismacolors well. I used Stampin' Blends makers, Prismacolor pencils and watercolor paints as well as Stampin' Inks as paints.
Try the following techniques:
Create an Easter Card or Baby Shower Card by using colors from the Stampin' Up Subtles color range to give your animals for a springy feel.
Color your animals to look like the native species of your area. I made some of mine southwest-themed since I live in Tucson. I also thought it'd look good with the Delicate Desert set!
Use vellum to create a layer that still shows the beautiful paper yet frames your colored/die cut animals and accents.
Create your own sentiments using the Alphabest bundle of letters or Alphabet Ala Mode Dies.
Color the background of your animals before die cutting to create a more detailed focal piece that will stand out and look finished.
Don't be afraid to combine sets to achieve your idea. I mixed a Sale-A-Bration Thanks a Bunch stamp set that features carrots with my bunny cards.
Use a Fine Tip Glue Pen to bunch a small handful the Loose Daisy Embellishments to your card. This precision glue acts like a clear epoxy that simultaneously helps hold all the little pieces together and adhere them to the card.
Demonstrators Take Note
Large suites or bundles like this don't always stay an offering as a full set forever. Often, the products will be around but eventually only offered separately. When you see a large Suite or bundle offered, it's usually the best time to jump on it if you like it. Don't wait for a better offer because it's likely the set will be broken down into its components and sold separately. You may be able to get the stamps and dies as a set but maybe embellishments are in limited quantity. This suite is currently sold in the following formats:
As you can see purchasing the bundle when it's available means a potential savings of about $6.25 if you were to purchase every single component piecemeal.
Lessons Learned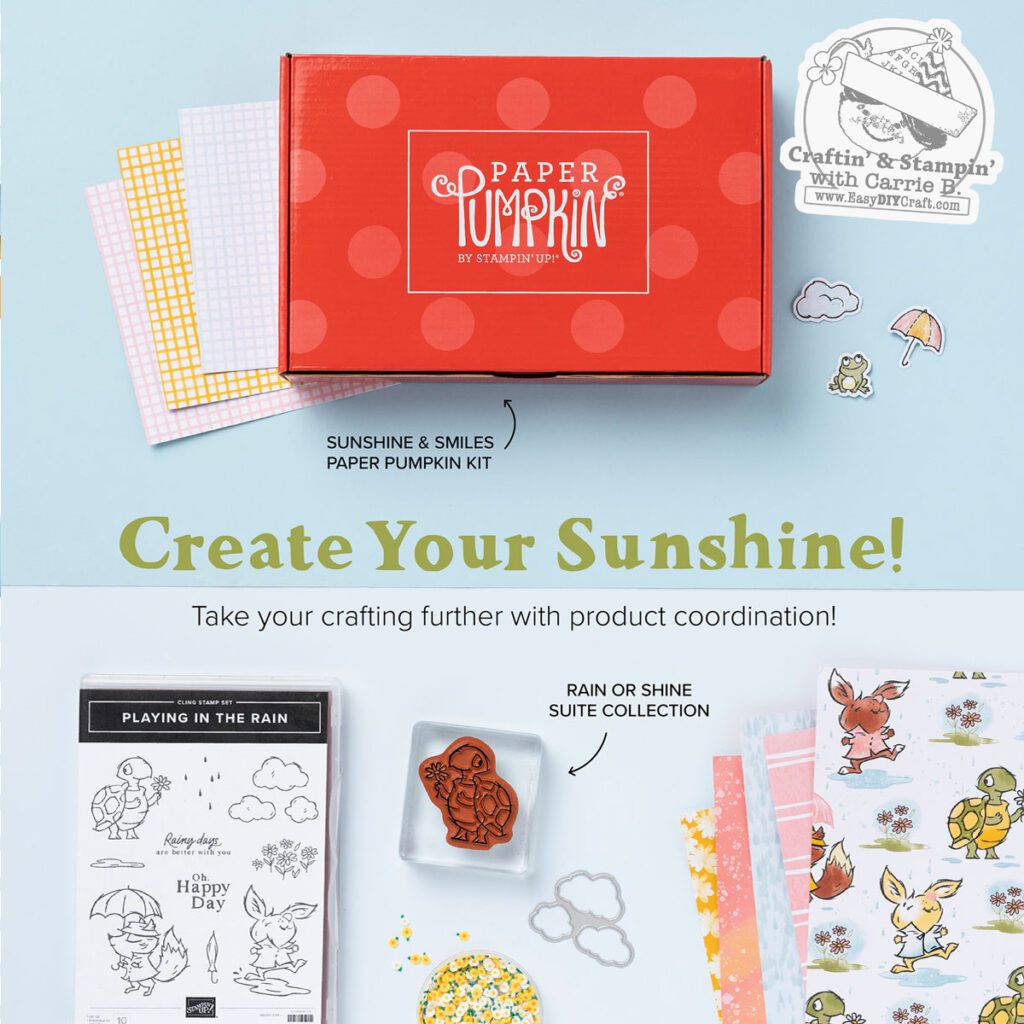 This unique offering of a suite that coordinated with a Paper Pumpkin AND a first-time ever add-on die set was a perfect storm! Many people were left in the cold when they did not jump at the chance to grab the add-on dies. There are no plans to bring the add-on dies back at all. This offering is a cautionary tale for all Demonstrators and clients alike: when you see something you really love take the opportunity to order it or else it may not be there tomorrow!