How To Make A Let It Snow Snowman Themed Shaker Card Christmas Card Design & Instructions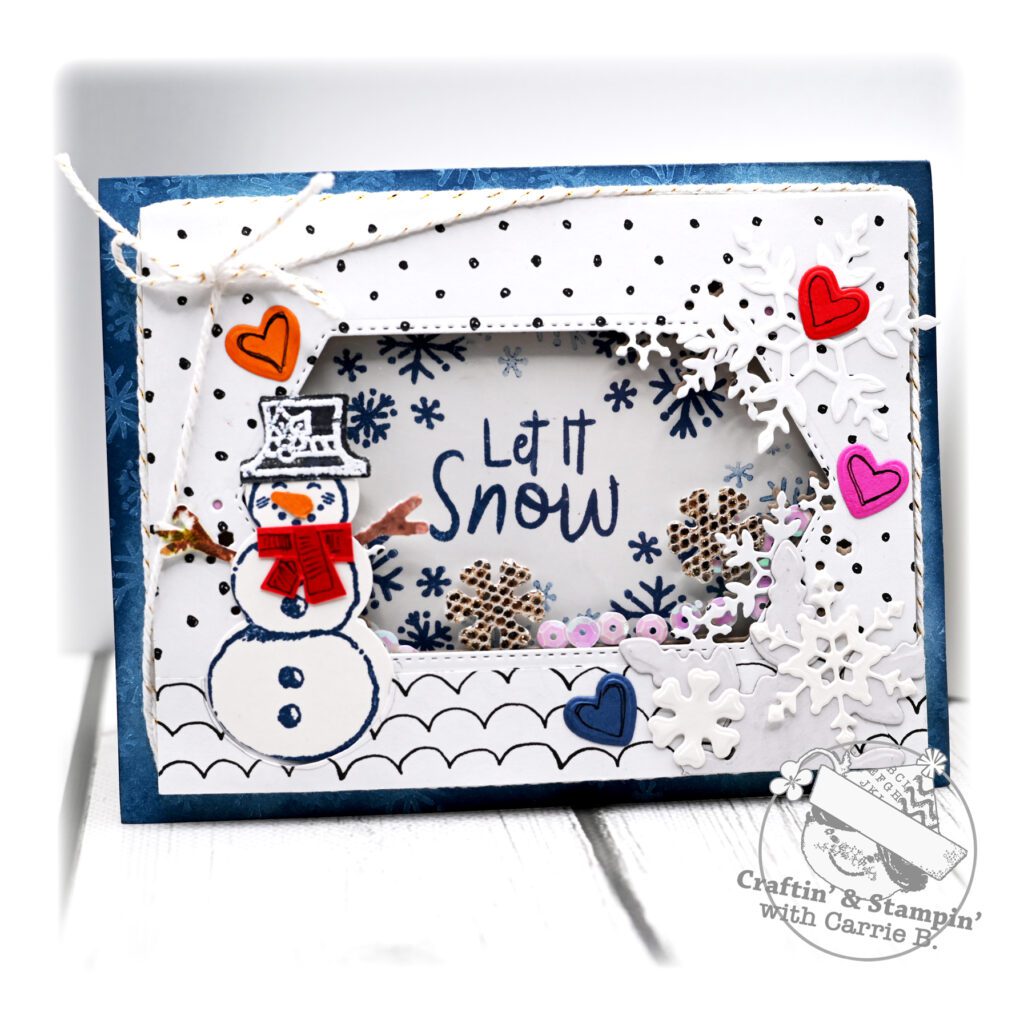 As promised in my Youtube tutorial, the recipe for this cute, snowman-themed, Christmas shaker card design and instructions for its assembly is here! There is a video tutorial that goes through the assembly of the main component: the Platform (or the part that attaches to the front of the card base with the shaker elements in it). I hope you enjoy this free Christmas Card Design & Instructions on how to assemble it. It's not a difficult card to create but it may be a little challenging if you're super new. I would put it at an Intermediate level of difficulty. You can download the PDF document below. You can easily turn it into a tri-fold pamphlet as you move along through the steps.
Shopping List
If you're unsure where to start I suggest checking out the detailed shopping list on my Stampin' Up shopping portal. I have selected all of the essential supplies and tools needed to complete this detailed card. It is a comprehensive list detailing every type of supply and leaving nothing to the imagination. If you have questions about any of the supplies I am happy to answer questions. Simply contact me at: [email protected]
Shopping Rewards Program Information
Thanks for being a loyal customer! Please review the shopper rewards program details so you can earn a free gift from me after you spend $150! This offer is good only in the Domestic Uited States of America as I am prohibited from international sales. For more on my Shopper Rewards Program: Click here.