Create A Card Scene From Scratch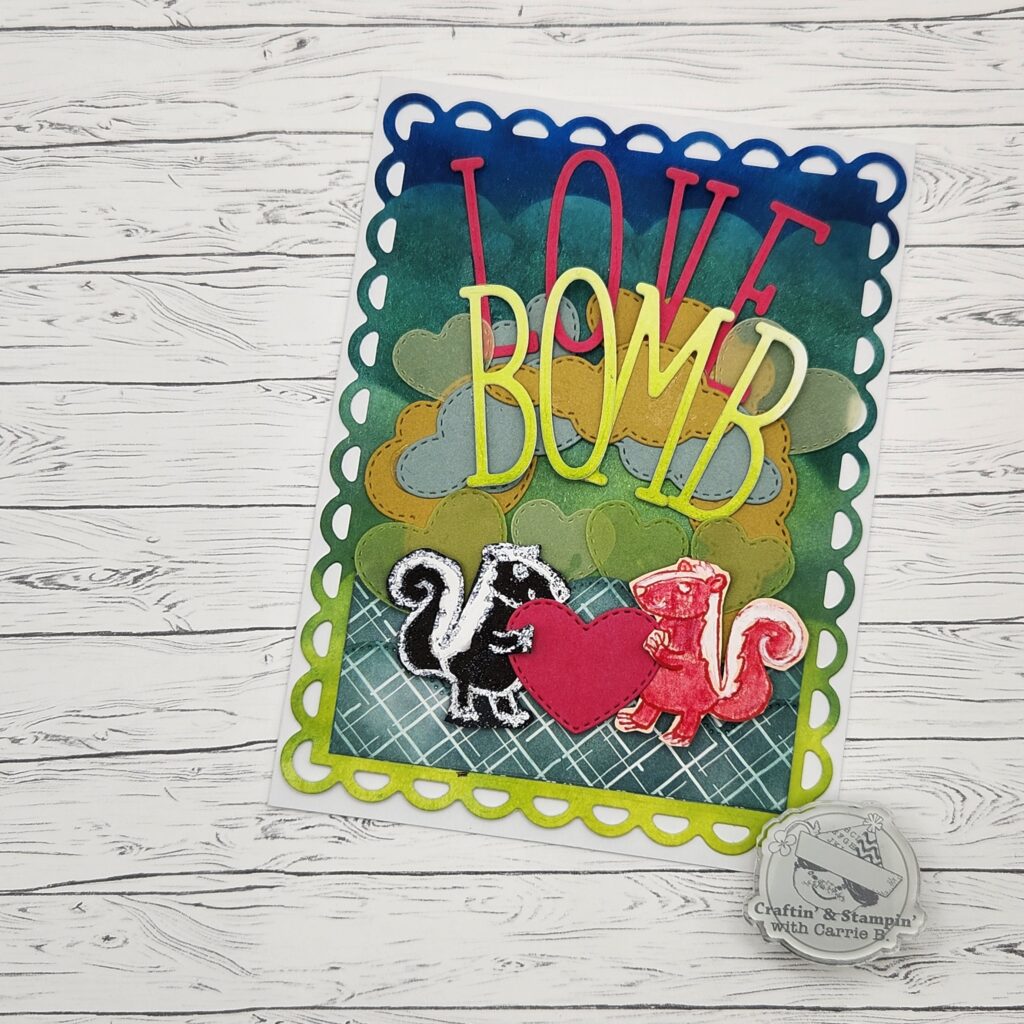 I like to make people laugh and smile. Creating funny card fronts from scratch is one of my favorite ways to do this. In this cute 'Love Bomb' card layout I started with the characters I wanted to highlight – the skunks in love. Then the sentiment comes to me. From there I build out a scene to tie it all together.
This card features reverse stamping to get the mirror-image skunks. I also love to blend and paint my own color combinations using a variety of colors. The main color in this card is various greens. So naturally the complimentary color of Magenta really makes it pop.
In order to illustrate my process that you might recreate any of the techniques in your projects, I made a video tutorial showing how I made it from start to finish. I don't want there to be any secret about how to achieve these results so I am very detailed but, if you have questions, you can contact me using the comments section on YouTube where I will answer right away.